CONSTIPATION TREATMENT OPTIONS
TYPES OF TREATMENTS & WHEN TO CONSIDER A PRESCRIPTION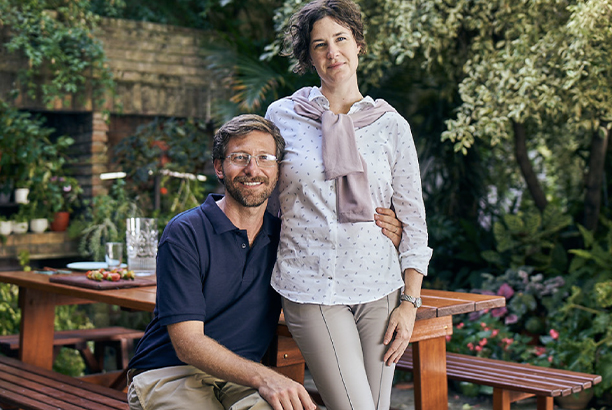 CONSTIPATION TREATMENT OPTIONS
TYPES OF TREATMENTS & WHEN TO CONSIDER A PRESCRIPTION
When you're experiencing constipation, your initial reaction might be to grab an over-the-counter treatment from the pharmacy aisle. But if your symptoms keep coming back and you don't know why, it could be a chronic medical condition—and you may want to consider a daily prescription treatment.

OVER-THE-COUNTER TREATMENTS
Over-the-counter medications for occasional constipation may include:
Laxatives (like MiraLAX®, Phillips'® Milk of Magnesia, or Dulcolax®)
Fiber products (such as Metamucil®)
Stool softeners (like Colace®)
These treatments may provide relief for occasional constipation, but should not be taken for longer than 1 week unless directed by a doctor.
All trademarks are the property of their respective owners.

If you have more than occasional constipation, talk to a doctor about prescription options, like LINZESS.
LINZESS is a once-daily prescription treatment for adults with Irritable Bowel Syndrome with Constipation (IBS-C) or Chronic Idiopathic Constipation (CIC). It helps you have more frequent and complete bowel movements and helps relieve belly pain and overall abdominal symptoms* (pain, discomfort, and bloating) associated with IBS-C.
*Abdominal symptoms were studied in combination, not individually.
"

After about a week of being on LINZESS, my bowel movements became more regular…and then my pain started to subside."
Nan, 54
Prescribed LINZESS for IBS-C
COULD IT BE MORE THAN OCCASIONAL CONSTIPATION?
Answer 5 quick questions to learn more about symptoms of IBS-C and how LINZESS may help.