SIGN UP FOR SUPPORT
FROM THE GUTSM
TIPS & RESOURCES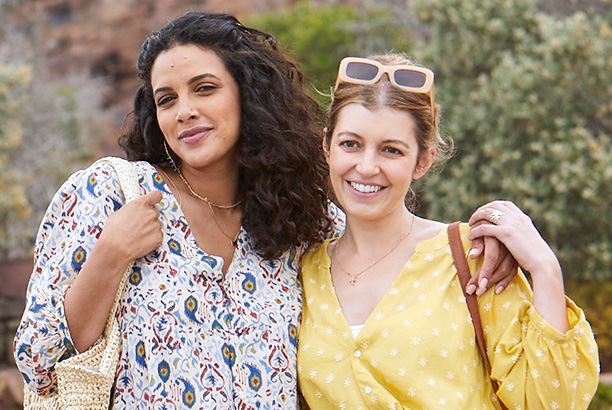 SIGN UP FOR SUPPORT
FROM THE GUTSM
TIPS & RESOURCES
SUPPORT YOUR ONGOING TREATMENT PLAN
Our patient support program delivers healthy tips, treatment information, doctor insights, and more right to your inbox. Sign up and you'll receive a free digital cookbook right away!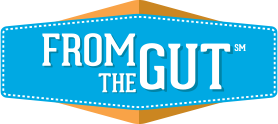 Start Your Treatment Off Right New to LINZESS or starting soon? We'll share helpful information, resources, and treatment tips so that you feel supported and prepared.

Explore Your Digital Cookbook Create gut-friendly meals using your From the GutSM digital cookbook. These recipes can make adding fiber to your daily diet easy.

Stay Informed & Inspired Look forward to continuing guidance and encouragement, including wellness tips, information, and online ideas.
SIGN UP FOR THE FROM THE GUTSM PROGRAM TODAY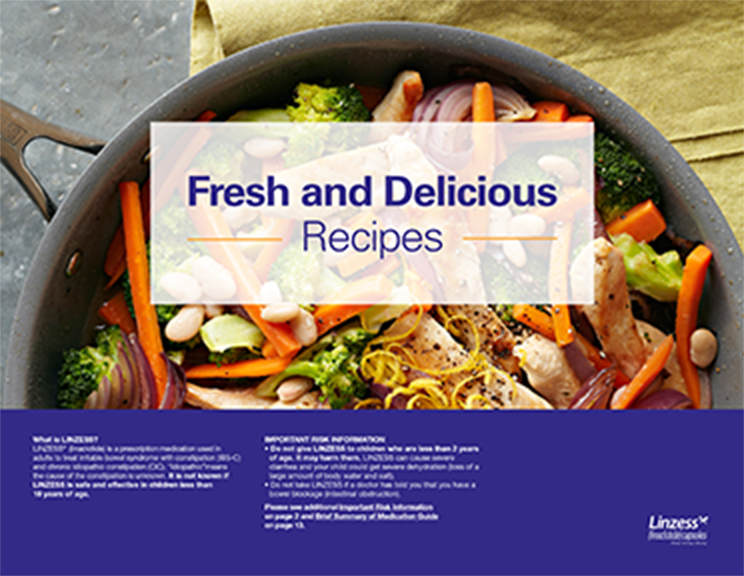 THANKS FOR SIGNING UP
Your free digital cookbook should arrive in your inbox soon. In the meantime, find out more about how LINZESS can help you proactively manage your symptoms of IBS-C or CIC.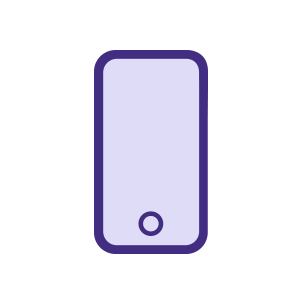 STAY ON TRACK WITH DAILY MEDICATION REMINDERS
Text "ENROLL" to 70128* to sign up for your LINZESS reminder. After answering a few quick questions, you'll receive daily SMS text reminders at the time of your choosing.
YOU COULD PAY AS LITTLE AS $30** FOR 90 OR 30 DAYS OF LINZESS
Whether you start with a 90-day or 30-day prescription, you could be eligible to pay as little as $30** with the LINZESS Savings Program. Talk to a doctor about a 90-day prescription to potentially maximize your savings and minimize trips to the pharmacy.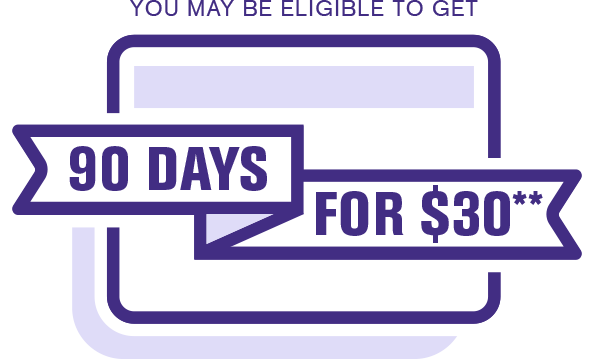 *By texting ENROLL to 70128, you consent to receive automated and recurring text messages from From the GutSM regarding the From the GutSM program, including enrollment instructions, patient support communications and medication reminders, to the mobile number that you used to enroll. You are not required to consent or provide your consent as a condition of receiving any goods or services from From the GutSM. Message and data rates may apply. You also agree to the additional Terms and Conditions. Click AbbVie Privacy Policy for additional information about AbbVie's privacy practices or click Ironwood Privacy Policy for more information about Ironwood Pharmaceuticals' privacy practices.
**Maximum savings limit applies; patient out-of-pocket expense may vary. This offer is available to patients with commercial prescription insurance coverage for a valid prescription of LINZESS® (linaclotide) at the time the prescription is filled by the pharmacist and dispensed to the patient. Offer not valid for patients enrolled in Medicare, Medicaid, or other federal or state healthcare programs. This offer is not valid for cash-paying patients. Please see Program Terms, Conditions, Privacy Notice, and Eligibility Criteria.